Graduate Programs
Open House Week
Review the live Graduate Programs Open House recordings below.
Connect with LMU Graduate Admission
A nationally-ranked R2 institution, LMU's graduate programs combine cutting-edge research with hands-on practice to prepare you to make a positive impact within your profession. Small class sizes facilitate meaningful connections with faculty who are at the forefront of their industries. Our online open house sessions are designed to provide in-depth information about our master's, doctoral, and certificate programs.
LMU School of Film and Television (SFTV)
Film & Television Production, MFA
Writing for the Screen, MFA
Writing & Producing for Television, MFA
LMU College of Business Administration (CBA)
Accounting, MS
Business Analytics, MS
Entrepreneurship and Sustainable Innovation, MS
Executive MBA
Master of Global Entrepreneurial Management
Management, MS
MBA
Taxation, MS
LMU Frank R. Seaver College of Science and Engineering (CSE)
Civil Engineering, MSE
Computer Engineering, MSE
Computer Science, MS
Electrical Engineering, MSE
Environmental Science, MS
Healthcare Systems Engineering, MS
Mechanical Engineering, MSE
Systems Engineering, MS
Student Resource Sessions
Learn more about the financial aid application process and the types of aid available to help students fund their graduate education.
Meet current students and ask any questions you may have about ways to get involved in graduate student life at LMU.
Designed for prospective students from around the globe, this session will introduce participants to application and admission requirements, along with university resources available to international students.
Contact Us
Have questions about Open House or the application process?
Our graduate admission team is ready to answer your questions.
Ready to Apply?
Thank you for considering Loyola Marymount University for your graduate education.
Applying is the next step to achieving your professional goals. We look forward to assisting you.
Virtual Campus Tour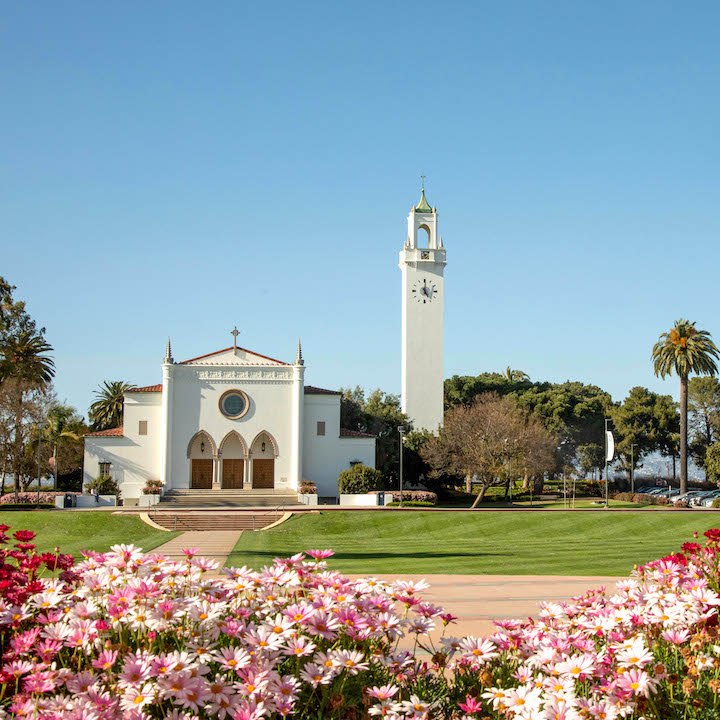 Take in the views from the bluff and see our research facilities right from your screen/comfort of your home.
View our Virtual Tour
Take an On-Campus Tour